Stockton Student Debt Relief Lawyers
Unfortunately, many individuals who finance their education through student loans find themselves falling behind or being unable to make payments at all. This can occur for various reasons from being unable to find professional work to losing one's job, falling ill, getting divorced, and more. Finding a way to manage this debt problem then becomes urgent when the consequences of debt delinquency begin to impact your life.

If you need legal advice and guidance regarding student debt relief, you can turn to the Law Office of John Kyle & Gregory Smith. Our experienced legal team has been helping individuals and families with severe debt problems for more than 30 years. We have built a reputation for compassionate and competent legal representation in resolving debt problems of all kinds. Our team can review your situation, and provide honest advice and caring guidance designed to reduce the stress you face by putting you back in control of your finances.

Consult with a Stockton student debt relief attorney regarding your loan. Call (209) 243-7560 or contact us online. Your initial consultation is free.
Consultation Questionnaire
Contact our firm today to discuss the best options for you!
Click To Download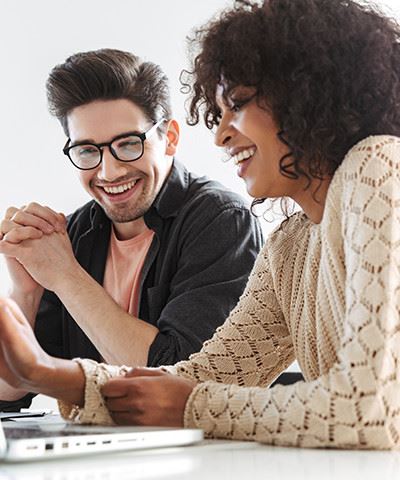 Consequences of Student Loan Default
If you fail to make payments on a federal student loan for up to nine months, you are generally considered to be in default. You are deemed to be delinquent the first day after missing a payment. For those in default, you could be facing unpleasant consequences.

What Happens If You Don't Pay Student Loans

These can include:

Collection fees from third-party servicers added to your balance
Wage garnishment
Ineligibility for new federal student loans or grants
Money withheld from your income tax refunds
Money withheld from Social Security or other government payments
Damage to your credit score for up to seven years
Potential professional or vocational license suspension
Denial of security clearances, promotions, and more for military service members or federal employees

To avoid these consequences, you should tackle your delinquency earlier rather than later. Without answers, you could wind up paying more than your original loan amount. Getting help from a knowledgeable student debt attorney at our firm can lead to finding appropriate solutions for your dilemma.

Student Loans & Bankruptcy

In general, student loan debt is not dischargeable through bankruptcy. Only in extremely limited cases could you prevail in court through what is called an "adversary proceeding" against your student loan lender who will likely challenge your case. In these situations, you must prove that repaying your debt would cause extreme hardship. This hardship could consist of a severe health condition backed up by medical testimony proving that you are physically or mentally unable to earn enough to make your payments. Other forms of hardship may include dire economic conditions that put you at a poverty level or having reached retirement while still owing a substantial amount of student loan debt. However, courts have wide discretion in deciding whether your circumstances fulfill the "hardship" criterion.

Other Forms of Student Debt Relief

Other, more available forms of student debt relief may be pursued depending on your situation.

These may include:

Refinancing your existing debt.
Consolidating multiple loans into one monthly payment to a single lender.
Deferment of your debt for up to 36 months. This gives you a chance to straighten out your finances so that you can afford payments when they resume.
Forbearance. This temporarily decreases or suspends your payments for up to 12 months. An example of this is the COVID-19 suspension of student loan payments by the Department of Education in 2020 extending up to September 30, 2021.

Let the Law Office of John Kyle & Gregory Smith Help You

When unable to make your student loan payments, you should turn to a qualified attorney who can help you pursue the best possible option. Our firm can provide the guidance you need to explore your available alternatives. Our goal is to help you navigate the applicable process towards a resolution that suspends, reduces, or otherwise handles your situation. We want you to be able to move forward without the stress of delinquency and the consequences of default. With more than 30 years of experience in debt relief, we are well-equipped for the task.

Reach out to us online or at (209) 243-7560 to get experienced legal assistance from our student debt lawyer today.
Qualified Experience

Over 30+ years of combined experience.

Free Consultations

Schedule a free consultation with one of our attorneys now, we will give you the information you need to decide if bankruptcy is right for you.

Honest & Caring

We take great pride in being known as a compassionate law firm that cares about our clients.

We Stand for What We Believe

We stand behind our work with nine iron-clad guarantees, you'll be treated with the care and respect you deserve.

Se Habla Español

We have Spanish speaking lawyers available to speak with you immediately.