Stockton Creditor Harassment Lawyers
Unfortunately, when you fall behind on your monthly financial obligations, such as to credit card companies, you may eventually become subject to creditor harassment. This type of harassment can occur in many ways and become outright abusive and illegal. This is especially true of collection agencies trying to collect on a debt they have bought from an original creditor. In California, debtors are protected by the California Fair Debt Collection Practices Act (CFDCPA) as well as the federal law called the Fair Debt Collection Practices Act. However, many agencies fail to abide by these laws and enforcing them can be a challenge.

Call Our Creditor Harassment Lawyers in Stockton

If you have become the victim of persistent and abusive violations of these laws, you are probably continually stressed. You need a way to put an end to this type of harassment through legal means and once and for all. At the Law Office of John Kyle & Gregory Smith, we understand how pervasive and upsetting creditor harassment can be. Fortunately, one of the most effective ways of fighting back is through the court advantage you can obtain in a bankruptcy filing. As a firm that focuses entirely on debt relief and bankruptcy, our competent team can help you totally and finally stop the humiliation and intimidation of all forms of creditor harassment.

Arrange for a free, initial consultation with a Stockton creditor harassment attorney via our online request form or by calling us at (209) 243-7560.
Consultation Questionnaire
Contact our firm today to discuss the best options for you!
Click To Download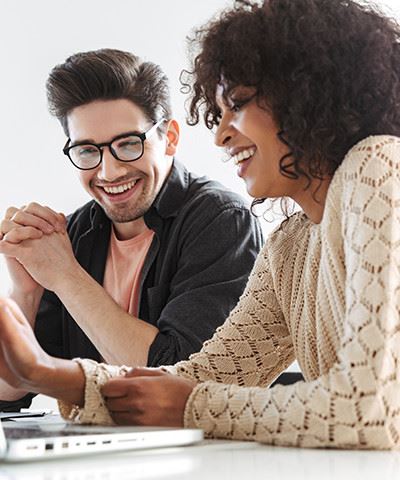 Various Types of Creditor Harassment
Below are some of the ways in which creditor harassment can be used against you. These are in violation of state and federal laws.

What is Considered Creditor Harassment

Calling you before 8 a.m. or after 9 p.m.
Calling you at work after you have requested them to stop
Calling you repeatedly within a short time period, such as over and over within a 30-minute timeframe
Contacting your relatives, neighbors, or colleagues to discuss your debt
Using abusive, profane, or threatening language
Threatening you with arrest or with a lawsuit that they have no intention of pursuing
Giving you false information about who they are, failing to identify themselves, or hiding where they are from
Misrepresenting why they are contacting you

While you can sue a creditor or collection agency that violates state or federal law, it is often difficult to do so. However, you have that right and, if you prevail, you may be entitled to damages, court costs, and legal fees.

How to End Credit Harassment

The most effective way to end creditor harassment is through a Chapter 7 or Chapter 13 bankruptcy filing. Once you file with the bankruptcy court, it will issue an "automatic stay." This is a court order that prohibits your creditors from making any further attempts to extract payment from you, whether by phone, text, email, or letter. These creditors are prohibited from filing lawsuits against you, attempting to garnish your wages, repossess your vehicle, or foreclose on your home. You are under the protection of the bankruptcy court. Once the automatic stay goes into effect, your creditors can only deal with the court. The automatic stay gives you the reprieve you need to get your financial scene in order under the supervision of the court.

Call the Law Office of John Kyle & Gregory Smith Today

If you are suffering from obnoxious creditor harassment, you can do something about it. We advise you to consult with one of our experienced attorneys about the particulars of your situation. Let us evaluate your circumstances to help you come up with a plan that will resolve your debt overload, bill collector harassment, and the stress of insolvency. Our team of creditor lawyers has 30+ years of helping Stockton individuals and families turn their financial lives around and move forward with a clean slate.

Book your free consultation with a Stockton creditor harassment attorney online or at (209) 243-7560 today.
Qualified Experience

Over 30+ years of combined experience.

Free Consultations

Schedule a free consultation with one of our attorneys now, we will give you the information you need to decide if bankruptcy is right for you.

Honest & Caring

We take great pride in being known as a compassionate law firm that cares about our clients.

We Stand for What We Believe

We stand behind our work with nine iron-clad guarantees, you'll be treated with the care and respect you deserve.

Se Habla Español

We have Spanish speaking lawyers available to speak with you immediately.