Stockton Debt Relief Lawyers
Many individuals and families throughout our state are suffering from debt overwhelm. Recent events such as COVID-19 and the lockdowns have put people out of work while still struggling to meet their monthly expenses and financial obligations. If you are having difficulty paying your bills and your debts have gotten out of control, you are likely searching for some type of debt relief. At the Law Office of John Kyle & Gregory Smith in Stockton, we are help to you at this critical time.

Debt relief can be obtained through various methods. Each person will have different circumstances that call for a plan that will work for them. An experienced attorney at our firm can evaluate your unique situation, such as the types of debt you need to handle, whether they are secured or unsecured, and your objectives in resolving them. We can then provide the advice and/or assistance you need in moving forward with a customized solution to resolving your debt problem.

Call us at (209) 243-7560 or contact us online to arrange to discuss your debt dilemma today.
Consultation Questionnaire
Contact our firm today to discuss the best options for you!
Click To Download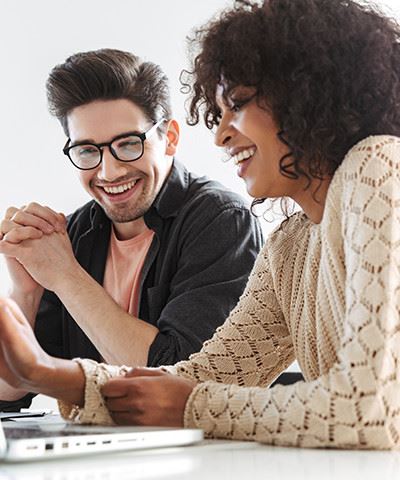 When it comes to resolving debt, you may have several options. You will need to understand these and how they may relate to your situation. Several of the options below apply only to unsecured debt that is not attached to any collateral, such as credit card debt. On the other hand, a bankruptcy filing can give you the chance to catch up on past-due mortgage payments (a debt backed by collateral) over an extended period of time while you maintain your current payment. It is important to get the advice and guidance of an attorney to determine the best plan for you.

Debt settlement. This involves negotiating with your creditors to settle a debt through various means, such as lowering your interest rate and/or payment amount or decreasing the overall amount of what you owe. Creditors are under no obligation to do so and may not be willing to negotiate. This only applies to unsecured debt and may have tax consequences. Also, not all debt settlement agencies are ethical or looking after your best interests. For this reason, you should only work with a qualified attorney.

Debt consolidation. This involves combining all of your credit card debt into one monthly payment. This is done through a consolidation loan that often lowers the interest rate on your debt and gives you one affordable payment. However, you will need to be credit-worthy and have a steady income to get an interest rate that would make this solution viable.

Debt management. This is similar to debt settlement but is done through enrollment with a reputable credit counseling agency that will work with your creditors. The agency will negotiate to decrease your interest rate/payment as well as to reduce any penalties you owe or have them forgiven. You then make one monthly pre-determined payment to the agency which uses this to resolve your debts over a schedule that will last for several years.

Bankruptcy. A Chapter 13 bankruptcy filing can stop a foreclosure or repossession, giving you the breathing room you need to catch up on past-due payments while continuing your existing payments. This is not an option in the above programs. Furthermore, if you are going to spend many years paying off unsecured debt through another program, you can do this through one affordable monthly payment in a Chapter 13 while retaining your assets. You may also qualify for a Chapter 7 where unsecured debt can be eliminated in a matter of months.

What Debts Cannot Be Discharged in Bankruptcy?

Certain types of debts cannot be discharged in bankruptcy. These include:

Most taxes: taxes that are less than three years old and are associated with income are generally dischargeable, but taxes that are older or related to fraud or tax evasion are not.
Student loans: These loans are typically not dischargeable unless the debtor can prove that repayment would cause an undue hardship.
Child support and alimony: These debts are considered a priority and must be paid in full.
Criminal fines and restitution: These debts are not dischargeable as they are imposed as punishment for a crime.
Debts incurred through fraud: If a debt were incurred through fraudulent means, such as by making false statements on a loan application, it would not be dischargeable.
Personal injury caused by driving while under the influence: Debts arising from personal damage caused by the debtor while driving under the influence of alcohol or drugs are not dischargeable.

It is important to note that the laws surrounding dischargeable debts can vary by state and that a lawyer should be consulted for specific information about the debtor's situation.
Get the Right Solution for You

The Law Office of John Kyle & Gregory Smith has focused its entire practice on debt relief and bankruptcy for individuals and families in and around Stockton. With over 30 years of experience helping people resolve their debt, you can have confidence in our ability to help you find the optimal solution for you.

Talk to a Stockton debt relief lawyer about your needs. Contact us online or at (209) 243-7560 today.
Qualified Experience

Over 30+ years of combined experience.

Free Consultations

Schedule a free consultation with one of our attorneys now, we will give you the information you need to decide if bankruptcy is right for you.

Honest & Caring

We take great pride in being known as a compassionate law firm that cares about our clients.

We Stand for What We Believe

We stand behind our work with nine iron-clad guarantees, you'll be treated with the care and respect you deserve.

Se Habla Español

We have Spanish speaking lawyers available to speak with you immediately.