Stockton Chapter 7 Bankruptcy Attorneys
Chapter 7 bankruptcy is the most common filing in the state. It is called the "liquidation" form of bankruptcy because whatever assets you have that are subject to the process will be liquidated to pay off your creditors. However, much of your property may be exempt from this process through California's generous exemption laws that can protect thousands of dollars in assets. Chapter 7 is the easiest and fastest form of bankruptcy filing; it can often be concluded in up to four to six months.

Our Chapter 7 Bankruptcy Services - Stockton, CA

At the Law Office of John Kyle & Gregory Smith, we have extensive experience in guiding our clients through the Chapter 7 process. We can evaluate your situation to determine if you qualify and whether this is the most beneficial route for you. Critical factors in this evaluation are your income and your exempt vs. non-exempt assets, as well as whether you are facing foreclosure and wish to retain your home. Our team is fully-equipped to analyze your financial situation to determine the best approach to take with your case.

Learn more about how our Stockton Chapter 7 bankruptcy lawyers can assist you in a free, initial consultation. Contact us online or at (209) 243-7560.
Consultation Questionnaire
Contact our firm today to discuss the best options for you!
Click To Download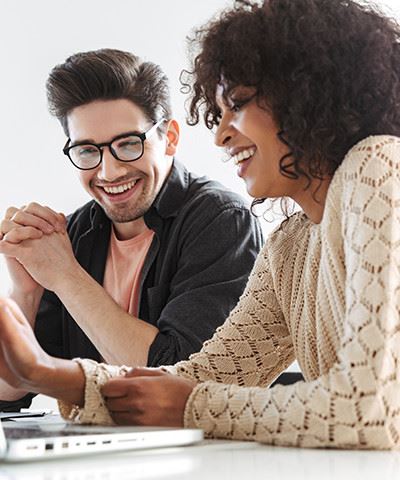 Chapter 7 Bankruptcy Basics
Chapter 7 bankruptcy is designed to give you a fresh start by eliminating all or most of your unsecured debt. It is generally appropriate for debtors who do not have much equity in assets.

Unsecured debt is debt that is not backed by collateral. This generally includes:

Credit card debt
Medical/dental bills
Payday/personal loans
Overdue utility bills
Any other instances where credit was extended without being backed by a specific asset

In order to qualify for a Chapter 7 filing, you must show that your income falls at or below the median income for a household of your size in California. This is commonly done through the "means test." This test takes into consideration your income and expenses to come up with your disposable income. Your disposable income determines whether you qualify for a Chapter 7 or if you must move on to a Chapter 13 filing that involves a repayment plan. Our firm can assist you with this matter.

The Automatic Stay

Once you file for a Chapter 7 bankruptcy, the court will issue an "automatic stay." This is a court order that prohibits your creditors from any further contact with you regarding debt payment. Thus, it stops creditor phone calls, texts, and letters, creditor judgments, and wage garnishments. These creditors are limited to dealing with the bankruptcy court only.

California Chapter 7 Exemptions

The state of California provides a list of property and assets that are protected from the liquidation process when you file for a Chapter 7. These are called "exemptions." Common exemptions include equity in your home and vehicle, household items, wages, pensions, retirement accounts, tools of the trade, public benefits, and more. Thus, if you qualify for a Chapter 7, you may be able to retain many assets. Our Stockton bankruptcy law firm can evaluate your circumstances to determine how California exemptions will apply to you.

Eliminating Unsecured Debt

Part of the Chapter 7 process includes credit counseling, attendance at a Meeting of Creditors which we will attend with you, and a financial education course. Once your case is complete, whatever unsecured debt remains that you listed in your filing documentation will be discharged by the court.

Call Our Stockton Chapter 7 Bankruptcy Lawyers

Filing for a Chapter 7 is an involved process requiring comprehensive documentation and various procedures that must be followed according to the law. Our legal team has decades of experience in representing and advocating for clients throughout the process. If you are facing runaway debt, we urge you to speak with one of our helpful attorneys as soon as possible to learn more about how we can represent you.
Learn more about how our Stockton Chapter 7 bankruptcy attorneys can assist you in a free consultation. Contact us online or at (209) 243-7560.
Qualified Experience

Over 30+ years of combined experience.

Free Consultations

Schedule a free consultation with one of our attorneys now, we will give you the information you need to decide if bankruptcy is right for you.

Honest & Caring

We take great pride in being known as a compassionate law firm that cares about our clients.

We Stand for What We Believe

We stand behind our work with nine iron-clad guarantees, you'll be treated with the care and respect you deserve.

Se Habla Español

We have Spanish speaking lawyers available to speak with you immediately.