Stockton Chapter 13 Bankruptcy Lawyers
Find A Debt Solution That Works For You
A Chapter 13 bankruptcy filing is an option available to debtors who fail to qualify for a Chapter 7 or have other considerations that make this process more beneficial to them. At the Law Office of John Kyle & Gregory Smith, we have helped thousands of individuals and families in and around Stockton file for and obtain debt discharges through the Chapter 13 process. If you are suffering from debt overload, we urge you to turn to our firm that focuses its practice solely on debt relief and bankruptcy. That concentration has given us invaluable experience and understanding in representing clients seeking viable solutions to insolvency, mortgage arrearages, car loan arrearages, wage garnishment, and more.
Understanding the Benefits of Chapter 13 Bankruptcy
Chapter 13 bankruptcy can be a powerful tool for individuals and families struggling with overwhelming debt. Unlike Chapter 7 bankruptcy, which involves liquidating assets to pay off debts, Chapter 13 allows you to create a manageable repayment plan based on your income and expenses.
Here are some key benefits of filing for Chapter 13 bankruptcy:
Protection of Assets: One of the main advantages of Chapter 13 is that it allows you to keep your assets, such as your home or car, while still addressing your debts. Through the repayment plan, you can catch up on missed mortgage or car loan payments and prevent foreclosure or repossession.
Automatic Stay: As soon as you file for Chapter 13, an automatic stay goes into effect. This means that creditors must immediately stop all collection actions, including phone calls, letters, and lawsuits. The automatic stay provides you with much-needed relief and breathing room to work towards financial stability.
Affordable Monthly Payments: Chapter 13 allows you to consolidate your debts and make affordable monthly payments based on your income and expenses. This can help you regain control of your finances and reduce the stress of dealing with multiple creditors.
Debt Discharge: Upon successful completion of your Chapter 13 repayment plan, any remaining eligible debts can be discharged. This means that you are no longer legally responsible for repaying those debts, providing you with a fresh financial start.
At the Law Office of John Kyle & Gregory Smith, our experienced Chapter 13 bankruptcy lawyers in Stockton, CA are dedicated to helping individuals and families find effective debt solutions. We understand the complexities of bankruptcy law and will guide you through every step of the process. Contact us today to schedule a consultation and take the first step towards a brighter financial future.
Work with a Stockton Chapter 13 bankruptcy firm that has helped clients for over 30 years. Call (209) 243-7560 or contact us online for a free case evaluation.
Consultation Questionnaire
Contact our firm today to discuss the best options for you!
Click To Download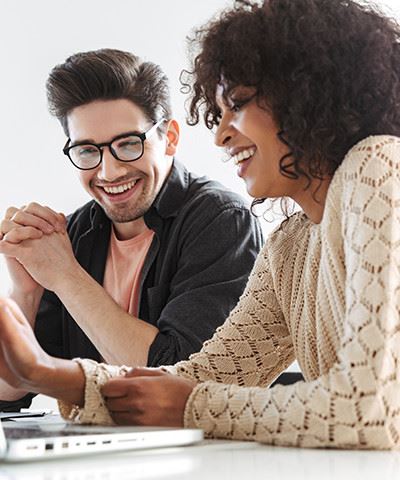 What Is Chapter 13 Bankruptcy?
Also known as the "wage earner plan," Chapter 13 is where you make a monthly payment to the Trustee for a period of 36 – 60 months (3 - 5 years). The Trustee takes your payment and sends out checks to your creditors. How much your payment is and how all of your creditors are treated depends on how the types of debts you have and your income and living expenses. Chapter 13 is a good option for those who bring in an income that surpasses California's median income for a similarly-sized household and thus are not eligible to file under Chapter 7.
Why File for Chapter 13 in California?
Protect Assets That Would Be Lost in Chapter 7
This type of filing is beneficial for those who have assets they would like to retain, such as collateral-backed property like a home or vehicle but who also have significant unsecured debt like medical bills or credit card debt. Usually, people file a Chapter 13 for very specific reasons – they are behind on a mortgage, behind on auto payments, owe recent taxes, or want to protect assets that would be lost in a Chapter 7. To protect your assets, you will need to continue making your mortgage or loan payments while catching up on your arrearages through your monthly installment repayment through the bankruptcy court.
Trigger an Automatic Stay
A Chapter 13 gives you the same benefit of the "automatic stay" as a Chapter 7. This means that your creditors can no longer contact you for debt payment. Extending the repayment of past-due debt balances over the life of your Chapter 13 plan along with the benefit of the automatic stay eliminates the stress of your debt load and decreases your monthly payment obligations.
Affordable Monthly Payments Until Debt Discharge!
Your repayment amount will be a fixed amount determined through the "means test." This test of your income and allowable expenses calculates monthly disposable income that can be used to pay off debts in an affordable manner. Thus, your arrearages can be paid off over time along with other debt. It can also give you the ability to pay off tax debts or to catch up on past-due child support payments. Finally, once your repayment plan is completed over the three to year duration, whatever unsecured debt remains is discharged by the court.
Call A Stockton Chapter 13 Lawyer at

(209) 243-7560
During a consultation, our Chapter 13 attorney in Stockton can determine if this option is the best solution for you and we will be able to tell you what you can expect as a monthly payment and how each of your debts will be treated in the "plan". Filing Chapter 13 bankruptcy is complicated; you need an experienced, knowledgeable bankruptcy attorney to guide you through the entire legal process.
Does Chapter 13 Get Rid of Liens?
Chapter 13 may allow you to do a Lien Strip. Lien stripping refers to the process of eliminating your junior liens (such as second or third mortgages or HELOCs) from your real estate. Lien stripping allows you to get rid of the "wholly unsecured" liens on your property and you can still keep the property. In many cases, if you owe more on your first mortgage than your house is worth then your second mortgage can be stripped.
For example, you own a house worth $150,000 and you have a $200,000 first mortgage and $85,000.00 on a second mortgage. In this situation, you can strip the second mortgage from your house through a Chapter 13 bankruptcy.
Call (209) 243-7560 or contact us online to speak with a Stockton Chapter 13 bankruptcy attorney from the Law Office of John Kyle & Gregory Smith.
How Do I File a Chapter 13 Bankruptcy?
Preparing a Chapter 13 is a huge amount of work and there are a lot of documents that we need from you. Of course, our Stockton Chapter13 attorneys prepare all of the documents that are submitted to the court but we can't do it without your help. Chapter 13 consists of schedules that list assets, debts, income, expenses, a statement about your recent financial history, the Chapter 13 plan, and the Means Test.
The Means Test was designed to determine whether or not you qualify to file a case under Chapter 7 of the Bankruptcy Code, and if not, how much you need to pay your unsecured creditors in a Chapter 13 case.
Everyone who files a bankruptcy is required to do Credit Counseling. This sounds much more daunting than it really is. You can do it online and it usually takes less than an hour.
We have many years of experience to make the process as easy and painless as possible for you.
Call Our Chapter 13 Lawyers in Stockton, CA
If you would like to learn more about how a Chapter 13 works and how it can help you, we recommend that you contact the Law Office of John Kyle & Gregory Smith. Our Chapter 13 bankruptcy lawyers in Stockton can walk you through the process, analyze your specific financial scene, and help you get started with a debt relief plan that will work for you. With over 65 years of combined legal experience shared by our trusted attorneys, we are ready to help you restore your financial health and future.
Call (209) 243-7560 or contact us online to speak with a Stockton Chapter 13 bankruptcy lawyer from the Law Office of John Kyle & Gregory Smith.
Qualified Experience

Over 30+ years of combined experience.

Free Consultations

Schedule a free consultation with one of our attorneys now, we will give you the information you need to decide if bankruptcy is right for you.

Honest & Caring

We take great pride in being known as a compassionate law firm that cares about our clients.

We Stand for What We Believe

We stand behind our work with nine iron-clad guarantees, you'll be treated with the care and respect you deserve.

Se Habla Español

We have Spanish speaking lawyers available to speak with you immediately.